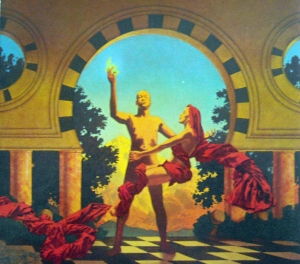 August 06, 2013
Remember those old analogy quizzes? Here's one for you:
Guitar is to Jimi Hendrix
as
Synthesizer is to: ???
Granted, there's no single right response here. But mine would be: the great George Duke, who passed away last night.
Sadly, Seaside's soaring, stomach-rumbling, scream-inducing JetStar rollercoaster got swept to sea by Sandy. But if you're jonesin' for that thrill ride, just click and give a listen to Jimi's "House Burning Down" or "Message of Love" (live Band of Gypsies version).
…or...
George Duke's "Fly Away" or his "Tryin' & Cryin'."
Who needs a rollercoaster?
Would love to know who you'd pick for that analogy quiz.
---
COMMENTS:
Jan Hammer, Steve Porcaro, Joe Zawinul, Jordan Rudess, and George Duke
Submitted by Scotty Moran on Aug 06, 2013
---
COMMENTS:
this is great, thank you Donald!!
Submitted by craig levine on Aug 07, 2013