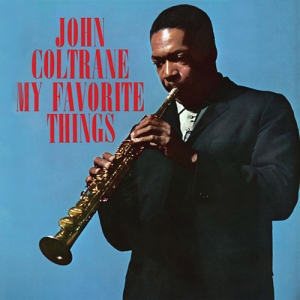 September 24, 2012
Hey kids! Try this! Place your vinyl copy of Coltrane's My Favorite Things gently on your record player and drop the needle. Now, sit down on your yoga mat like a good little lotus and close your eyes. OK, there's…
• Elvin Jones "on drums": The wispy swirling world around us (like the planes overhead, birdsongs, traffic, kids at play)
• McCoy Tyner's oscillating harmonies: Pranayam
• Coltrane's soaring soloing: Monkey mind
OK? Fine.
Now set all that aside. Close it all out, along with your usual mantra or breath awareness routine. Instead, hop on Steve Davis's bass line — only Davis's bass line — and take it for a 14-minute ride to the end.
You want music to meditate by? There, that's music to meditate by. Have fun trying to descend from that mountaintop!
And happy birthday to John Coltrane.
Categories: Meditation music, Musicians, Coltrane, Unified theory of music